"just like the song?" "like the song."
Lives in Philippines
Single and unavailable
Speaks English, Filipino, Japanese
My best friend , who is not a Gleek at all, started a new job a few days ago. He suddenly messaged me today to ask if I know of a fic called Dalton.
I told him yes, I know of it, I really like it, why are you asking, more importantly WHY DO YOU KNOW IT EXISTS
"The girl who wrote it sits next to me here in the office"
… I proceeded to flail, very undignified, at Mama CP via bestie proxy.
becausenoothernameisavailable reblogged this from cpcoulter and added:

wow this is so cool.
About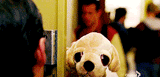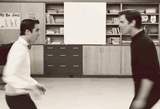 Ginnie. 25. Philippines. Dentistry student. Gleek. Theater geek, particularly for musicals. Singing and math/science are my true first loves -- sorry, DC. This is a blog full of Darren, Chris, whines about the ridiculous show they're on, and the occasional Disney/food/inspirational/animals post.
This blog is friendly to Will and Mia. Vast majority of shipping posts are Klaine and CrissColfer, natch, but I kind of like Will and Mia. Please don't let this dissuade you from following me -- as long as you have Tumblr Savior, we're good :)
Likes
me:oh no ginnie look what's happening on hbo

sister:. . .

me:right now - "inside man"

me:later - "man on a ledge"

... ...

mindifimoveincloser asked:Thanks so much for sharing your STM experience!!!!

No problem! [: I'm going to be uploading some pictures in the next hour.

mindifimoveincloser replied to your post: god damn it Noel stop being so fucking…

I DON'T...

mindifimoveincloser replied to your post:.

I WANT TO REBLOG WHAT YOU SAID BUT...

mindifimoveincloser asked:ONCE YOU GET THIS YOU HAVE TO SAY FIVE NICE THINGS ABOUT YOURSELF AND SEND THIS TO TEN OF YOUR FAVORITE FOLLOWERS

HAHAHAHAHAH LATE MUCH, REG?

I look much younger than I actually am.
I tend to see the better...

Anonymous asked:top 5 blogs

Oh, god! There are so many good ones. And if I don't mention you, that doesn't mean I don't love...
View more likes