"just like the song?" "like the song."
Lives in Philippines
Single and unavailable
Speaks English, Filipino, Japanese
My best friend , who is not a Gleek at all, started a new job a few days ago. He suddenly messaged me today to ask if I know of a fic called Dalton.
I told him yes, I know of it, I really like it, why are you asking, more importantly WHY DO YOU KNOW IT EXISTS
"The girl who wrote it sits next to me here in the office"
… I proceeded to flail, very undignified, at Mama CP via bestie proxy.
About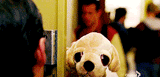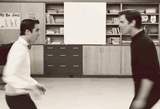 Ginnie. 26. Philippines. Dentistry student. Gleek. Theater geek, particularly for musicals. Singing and math/science are my true first loves -- sorry, DC. This is a blog full of Darren, Chris, whines about the ridiculous show they're on, and the occasional Disney/food/inspirational/animals post.
This blog is friendly to Mia/Miarren, but definitely not to Will/Chill. Vast majority of shipping posts are Klaine and CrissColfer, natch, but I kind of like Mia. Please don't let this dissuade you from following me -- as long as you have Tumblr Savior, we're good :)
Likes
Anonymous said:

Hey dude I love your dramatic readings. Anyway, can you...

Insatiable, Kurt/Blaine, NC-17

Title: Insatiable
Pairing: Kurt/puppy!Blaine
Rating: NC-17
Word...

idk a drabble with bp!blaine with a g-string and allusions to squirting

"Come on, spread that...

anonymous prompted: bp!kurt, squirting, dirty talk, college!klaine (but not in a relationship),...
View more likes