"just like the song?" "like the song."
Lives in Philippines
Single and unavailable
Speaks English, Filipino, Japanese
I just saw Lindsay Lohan on Jimmy Fallon and I just really hope she turns around because dammit that girl deserves to be happy I know she's made a lot of irresponsible decisions in her young life but I just really hope she takes this chance to shine because I know deep down she's just a girl who wants to be accepted just like the rest of us and I hope that we give her that chance and I hope she doesn't take this for granted
You won't allow me to go to school.
I won't become a doctor.
Remember this:
One day you will be sick.
About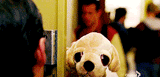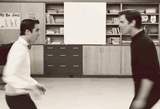 Ginnie. 25. Philippines. Dentistry student. Gleek. Theater geek, particularly for musicals. Singing and math/science are my true first loves -- sorry, DC. This is a blog full of Darren, Chris, whines about the ridiculous show they're on, and the occasional Disney/food/inspirational/animals post.
This blog is friendly to Will and Mia. Vast majority of shipping posts are Klaine and CrissColfer, natch, but I kind of like Will and Mia. Please don't let this dissuade you from following me -- as long as you have Tumblr Savior, we're good :)
Likes
View more likes