"just like the song?" "like the song."
Lives in Philippines
Single and unavailable
Speaks English, Filipino, Japanese
do you ever read a fic that is so much better than the actual canon that you get angry
(via darrenaddict)
Darren Criss' casting on Fox's hit television show Glee may have been one of the best decisions ever as the character of Blaine Anderson grew quickly into a huge fan favorite. In addition, the growth of the popular couple known as 'Klaine' between Blaine Anderson and early fan favorite Kurt Hummel (portrayed by Chris Colfer) led to a large success which kept the show afloat.

Over the past four seasons, the character has gone from his dapper Dalton Warbler blue and red blazer to a member of McKinley High's New Directions, and the last we saw of him, he had moved back in with his fiancé Kurt in New York City.

Criss' covers on the show have sometimes made the show the most money, as his first song "Teenage Dream" was the fastest selling single in the shows history and was certified gold in the United States. The Warblers singles sold over 1.3 million tracks, and their album came to the number two spot on the Billboard 200.

As a huge fan of Blaine Warbler, I now present the top 10 covers by Darren Criss on Glee.

Check their list on their website here
(via anderson-hastings)
i just wanna shake the hand of whoever cam up with the ALS ice bucket challenge. not only is it raising awareness of an important cause, i've also seen more damp celebrities in clinging t-shirts in the past week than i ever dreamed possible. 
(via anderson-hastings)
J.A.P.A.N Just Always Pray At Night.
H.O.L.L.A.N.D Hope Our Love Lasts And Never Dies.
I.T.A.L.Y. I Trust And Love You.
C.H.I.N.A. Come Here! I Need Affection.

At ngayon, heto pa…

L.I.B.Y.A. Love Is Beautiful; You Also.
F.R.A.N.C.E. Friendships Remain And Never Can End.
B.U.R.M.A. Between…
Reblog if you would date a bisexual person

Like if you wouldn't because there is "too much competition"

Trying to prove a point to an asshole
(via tardis-and-a-wand)
About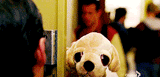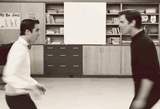 Ginnie. 26. Philippines. Dentistry student. Gleek. Theater geek, particularly for musicals. Singing and math/science are my true first loves -- sorry, DC. This is a blog full of Darren, Chris, whines about the ridiculous show they're on, and the occasional Disney/food/inspirational/animals post.
This blog is friendly to Mia/Miarren, but definitely not to Will/Chill. Vast majority of shipping posts are Klaine and CrissColfer, natch, but I kind of like Mia. Please don't let this dissuade you from following me -- as long as you have Tumblr Savior, we're good :)
Likes
do you ever read a fic that is so much better than the actual canon that you...

Classmate:How can you celebrate Christmas if you don't believe in God?

Me:How can you celebrate Valentine's Day if no one likes you?
View more likes