"just like the song?" "like the song."
Lives in Philippines
Single and unavailable
Speaks English, Filipino, Japanese
Two things Darren shared during his Q&A that I haven't seen around (I might have just missed them, but just to be sure)

- He doesn't think he has a Broadway voice. He wouldn't mind doing some productions here and there, but he thinks his voice is way more fit for pop music.
- When he first…
REBLOG this to prove you are not a Muggle.

my reblog button fucked up and i almost had a heart attack

I did it in the first try.

OH YEAH

OH MY GOD.

MY COMPUTER BROWSER FROZE AND I DIDN'T REALIZE IT. I COULDN'T BREATHE.

JESUS.

But the lack of notes truly worries me

Bam.

J

My mouse accidently slid off of the button and I was like, "dkfsafsa"

BAM. Not a muggle.

I knew my letter got lost!!
(via becausehiships)
A girl I've been friends with for years now only just discovered Glee and we're simulwatching and commentating, we're on 3x05 now and:
"#63: Lay a rose at the birthplace of Noel Coward."
- Kurt's bucket list
… So who's playing Coward in the biopic again? =))
First it was Blaine looking like Montgomery Clift and Matt Bomer playing him in a biopic, now this.
Sometimes when he's not home we sneak into his house, just to use his hot tub. I'm not even kidding.
I came out to attack people and I'm honestly having such a good time right now

this fandom i swear
(via hippiecas)
About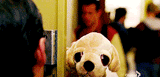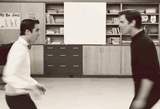 Ginnie. 26. Philippines. Dentistry student. Gleek. Theater geek, particularly for musicals. Singing and math/science are my true first loves -- sorry, DC. This is a blog full of Darren, Chris, whines about the ridiculous show they're on, and the occasional Disney/food/inspirational/animals post.
This blog is friendly to Mia/Miarren, but definitely not to Will/Chill. Vast majority of shipping posts are Klaine and CrissColfer, natch, but I kind of like Mia. Please don't let this dissuade you from following me -- as long as you have Tumblr Savior, we're good :)
Likes
View more likes