"just like the song?" "like the song."
Lives in Philippines
Single and unavailable
Speaks English, Filipino, Japanese
I

MISS

THIS

BOY

AND

HIS

ADORABLE

SMILE
(via mardie186)
DARREN CRISS TIME!!!

Cute:

Silly: 

Dancing:

Laughing:

That language though…

Aaaand I'm tired so here's just a few of my faves:

THERE YA GO! DARREN CRISS! 

You're Welcome. 
(via mardie186)
I finally cracked it.

They're writing the show through the voice/POV of this chick.

Season six is the Untitled Rachel Berry Project.

The show that flops is Glee.

Everything suddenly makes so much sense.

Tell me I'm wrong. Literally fight me on this one. 

it's the actual only plausible reason and I fucking hate you for pointing it out
I've been saying that since the first few spoilers.
Like only the pilot was decent and that's why everyone loved it when they were reading it in that scene in the loft
But y'know Mary Halloran is stupid so whatevs
(via mardie186)
About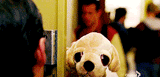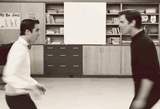 Ginnie. 26. Philippines. Dentistry student. Gleek. Theater geek, particularly for musicals. Singing and math/science are my true first loves -- sorry, DC. This is a blog full of Darren, Chris, whines about the ridiculous show they're on, and the occasional Disney/food/inspirational/animals post.
This blog is friendly to Mia/Miarren, but definitely not to Will/Chill. Vast majority of shipping posts are Klaine and CrissColfer, natch, but I kind of like Mia. Please don't let this dissuade you from following me -- as long as you have Tumblr Savior, we're good :)
Likes
View more likes