"just like the song?" "like the song."
Lives in Philippines
Single and unavailable
Speaks English, Filipino, Japanese
About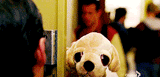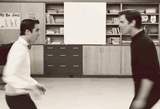 Ginnie. 26. Philippines. Dentistry student. Gleek. Theater geek, particularly for musicals. Singing and math/science are my true first loves -- sorry, DC. This is a blog full of Darren, Chris, whines about the ridiculous show they're on, and the occasional Disney/food/inspirational/animals post.
This blog is friendly to Mia/Miarren, but definitely not to Will/Chill. Vast majority of shipping posts are Klaine and CrissColfer, natch, but I kind of like Mia. Please don't let this dissuade you from following me -- as long as you have Tumblr Savior, we're good :)
Likes
anonymous prompted: bp!Kurt being a babbling mess, talking and telling blaine what he wants and...

cute roomies-at-college!klaine to make ann smile

Blaine hadn't expected to become best...
View more likes